Seems like I just started back to work and already it has been three weeks! For the most part my classes are going well. I am teaching a unit on animal habitats. The children seem to enjoy what I have prepared. One exciting new thing this year is a new class I have added. The speech therapists and I have gathered some of our children who we think are trapped inside their bodies. These children are very physically involved. Motor skills are so limited. Some can barely move a portion of their bodies. Some move too much and can't control the movement. They range in age but all have one thing in common- they want to learn. They got so excited during our first class. We talked about animals that live in the Utah deserts and mountains. The only response these children can give is to answer yes/no questions. Not with their voices but with some slight movement that the therapists have taught them to mean yes or no. They all got the concepts that were taught in the class. They all answered correctly. Best of all they were so proud of themselves. It was very cool.I think that I may have the ideal job of the whole school.However, half way through the week I kind of feel like this....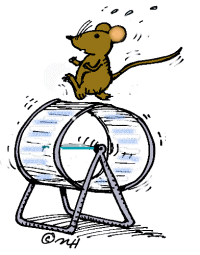 Oh well! Not everyone can be retired!!!!
There is always another class to see. Always more preparation to tweak. But I guess I wouldn't have it any other way. I still have time for my true loves-Robert, my kids and grand kids and singing! If you come to visit me you might find me either with my computer, making jewelry or basically looking like this!